If you struggle with busy mornings and just want some quick breakfasts, this cooking plan is for you!
My 3 Breakfasts in 1 Hour Cooking Plan is designed to provide you with 3 fast and easy breakfasts that you can prepare in an hour.
Each recipe uses a different part of the kitchen so you don't have to wait for one to finish before starting the other!
This plan contains three recipes, a full grocery list, and cooking instructions with pictures.
Take control of your mornings this week with just one hour of cooking! Click the button below to purchase now!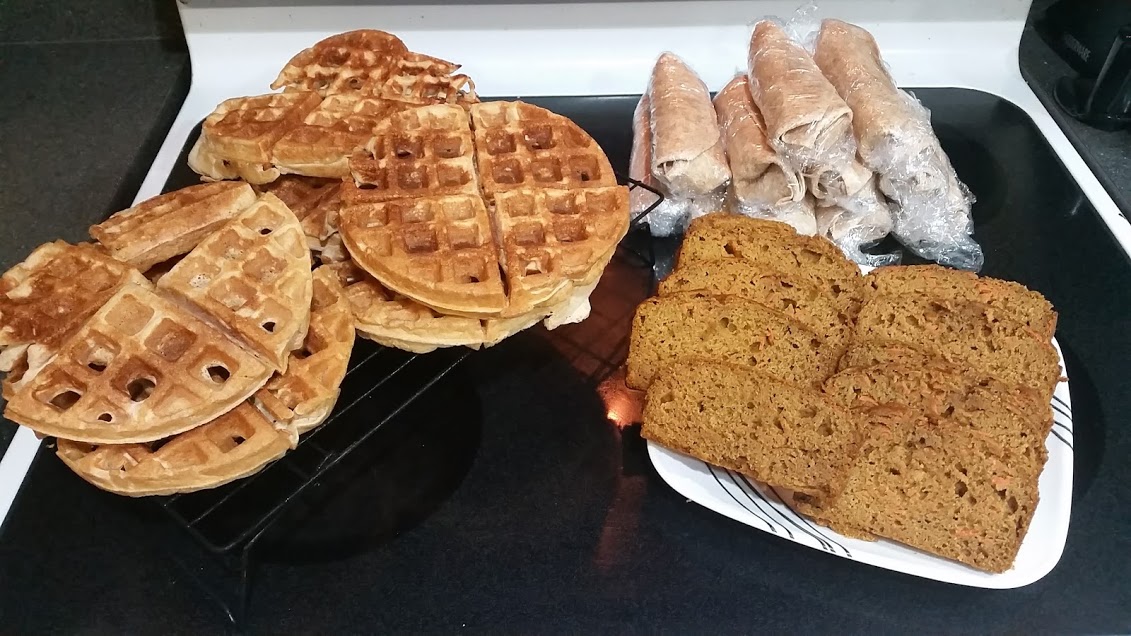 Here's what you'll be making:


10 Sausage Egg and Cheese Breakfast Burritos
6 Whole Wheat Waffles
1 loaf of Pumpkin Bread (10 slices)